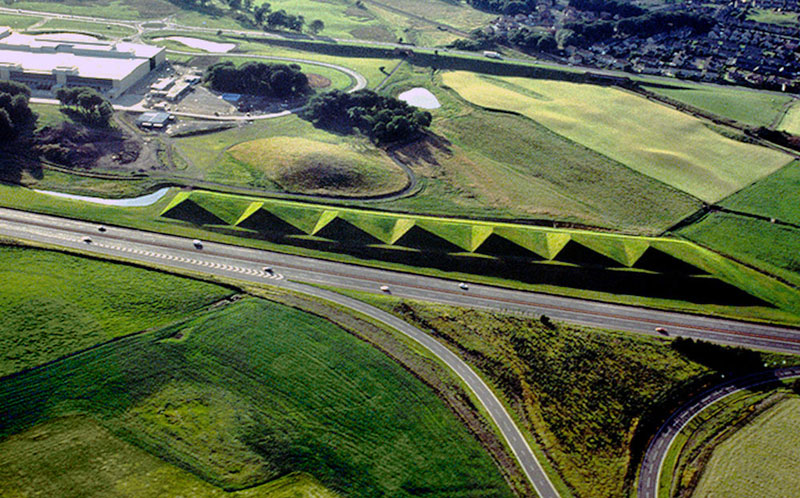 Sawtooth Ramps, 1991-94. Bathgate, Scotland, UK.
The site-specific earthwork is situated at Pyramids Business Park, the 95 acre site of Motorola's International Electronics Plant, adjacent to the M8 motorway, the major east-west axis route.  The sculpture is viewed progressionally from the highway, and more contemplatively from within the property. The sculpture was designed in accord with it's surroundings, connecting to regional history, past industry and surrounding geological formations.  It was constructed from displaced soil on the site.  The Seven Ramps are each 35ft.high x 116 ft. wide x 145 ft. long; the Platform, is 142ft.wide; the maximum height of the Platform and Ramps is 540 ft.  The inference of the sculpture is one of solidity and connection to place.
The M8 Project was initiated by Art in Partnership, Edinburgh. Commissioned by Motorola Inc.
Photo credit: BBC Scotland.